February 23, 2020
Technology
technology
Server and Hardware:

With the Admin Tools, media can be imported into the system and provided with metadata if needed.
This works fully automatically both remotely with an existing internet connection and in offline mode, of course with correction options.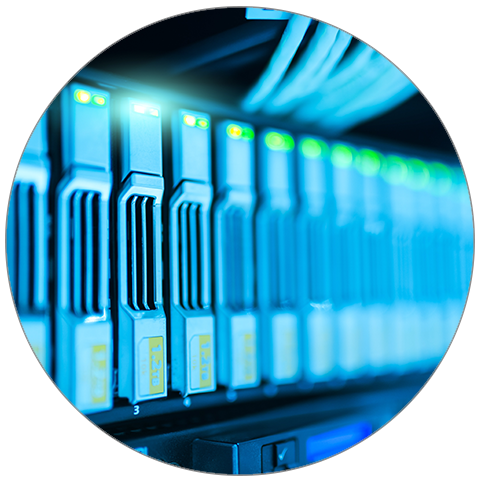 With the help of the admin tools, all end devices can be controlled, monitored and supplied with individual content or playlists.
The music server manages and distributes the licensed media for different locations like restaurants, bars, fitness and wellness areas, and as well as HTML5 streaming for mobile devices.
The Server Hardware or Virtual Machines are completely integrated into your IT Infrastructure and remain scalable to meet your needs at any time.
Thanks to the numerous remote functions, the clients can be operated remotely using a wide variety of devices.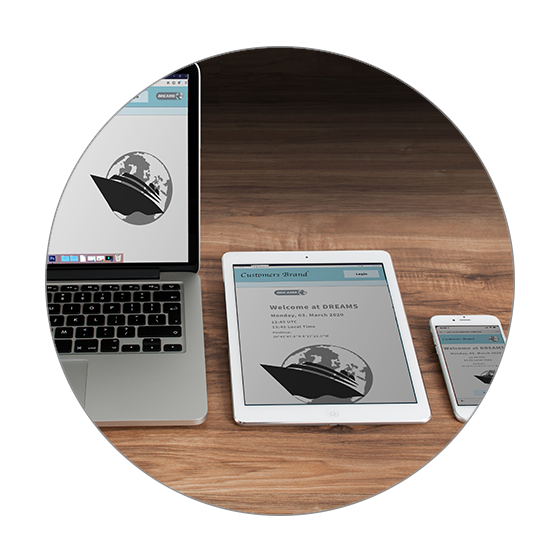 Playlists, Schedules, and Control:

All media content can be arranged in playlists These playlists being the central tool for scheduling design.
The right program can be created for every location or occasion. Smart and easy-to-use scheduling functions let you plan the Program for any location with just some clicks. Scheduling also enables you to group various locations to speed up and ease content distribution.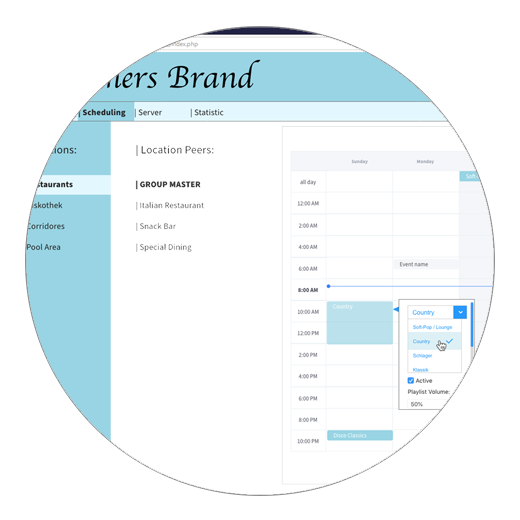 Integration
D.R.E.A.M.S. offers you a variety of possible integration for other systems or services. Webservices like Podcasts (Video or Audio), Livestreams, and more can be downloaded and distributed automatically. Of course, all Local Sources, like Announcements, Pages, Menu-Cards and more can be integrated as well.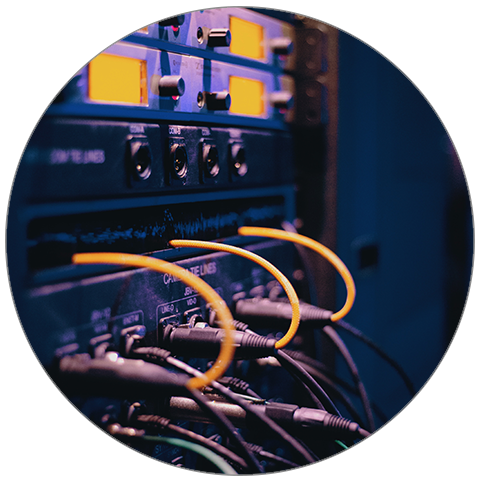 Availability

Ready-made playlists can be loaded from the server and a local music program can be created.
These functions can of course also be combined. Desired titles can be inserted completely intuitively by searching for title or artist.
There is also the option of alphabetically sorting the music archive by artist search.
The user interface impresses with its intuitive design and is deliberately kept simple. Training staff is therefore not necessary.
Additional functions can be called up via the touch-sensitive display using clearly labeled and large-area buttons.
All operating steps are carried out directly on the display without a keyboard!